5 Common Health Problems For Senior Dogs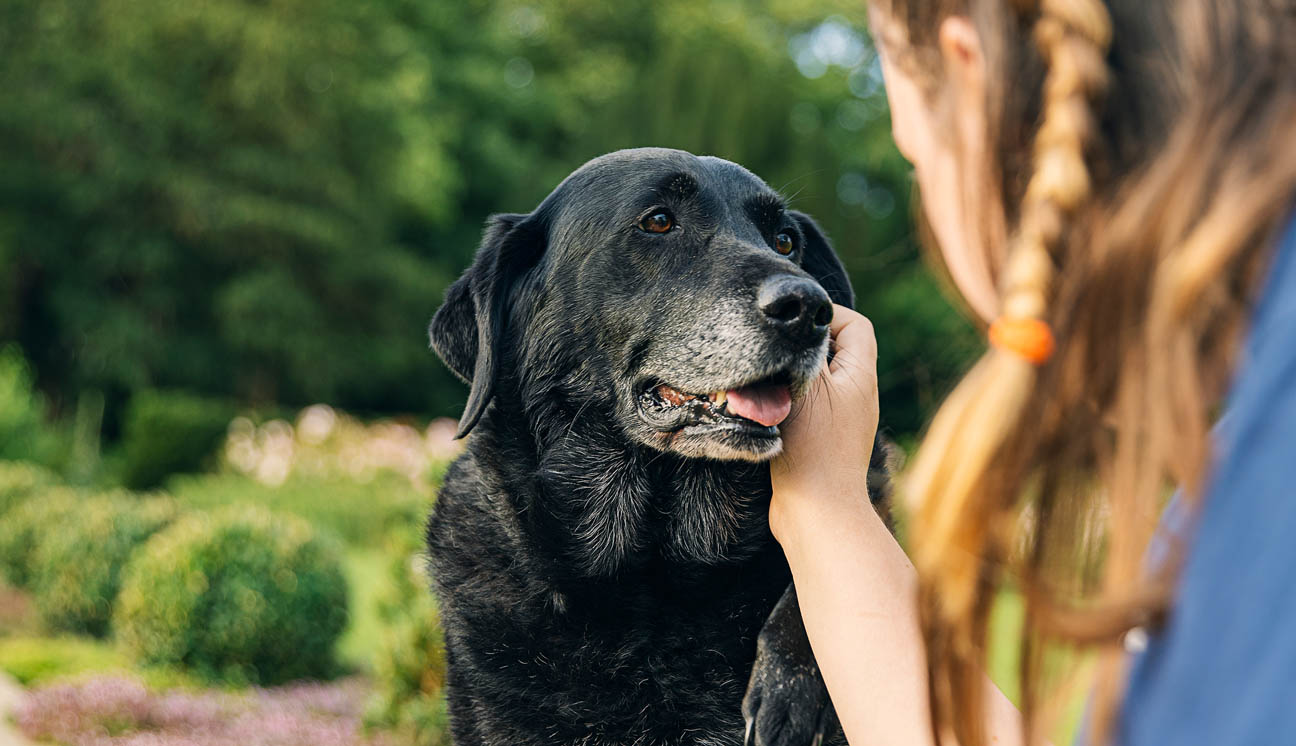 While all dogs are definitely individuals and every breed is different, any dog over about seven years of age can be considered a senior dog. Just like their human counterparts, senior dogs have some typical health challenges and there are many products available to help them live a healthy life as long as possible. It goes without saying that senior dogs, especially, need to have regular veterinary care. But there are many things you can do at home to make their lives more comfortable and enjoyable as they enter their golden years. Here are five common health products specifically designed for senior dogs that will help give them a great quality of life as they get older.
1. Dental Health 
Just like with humans, older dogs need particular attention to their dental health. Since they can't communicate verbally, it is up to you to pay close attention to their dental health and be proactive to help them stay healthy. While cavities are far less common in dogs than in humans, plaque buildup that is not addressed can lead to painful and dangerous gum disease that can have a detrimental effect on their overall health as well. One dental product that does a great job of combating plaque buildup and gum disease is the Triple Enzyme Dental Sticks. Designed as a treat stick, this product was designed by veterinarians to provide a healthy way to help control plaque and tartar buildup, is easy for your dog to digest, and even helps combat bad breath. 
2. Joint Supplements
You may notice your senior dog taking a little longer to get up in the morning, struggling to navigate stairs, or being less enthusiastic about playing a game of fetch in the backyard. Just like their human counterparts, as dogs age they can be prone to arthritis, may feel more uncomfortable during cold weather or during weather changes, and may benefit from joint supplements. Both True Beast Flex K9 Hip & Joint Performance and EARTH VET Hip & Joint are state-of-the-art formulas that combine key ingredients to support healthy hips, joints, ligaments, tendons, and connective tissue functions in canines at any stage of life. Our unique formulas are made with bone broth which is a cutting edge protein for dogs. They also contain Creapure, along with DMG, for advanced support of joint flexibility,  comfort performance. As always, be sure to check with your dog's vet before adding a supplement to their daily routine.
3. Steps or Ramps
Many senior dogs have trouble jumping up on their favorite sofa or getting into a vehicle for a trip to the vet or dog park. Sometimes, jumping down even from a small height can be damaging and even more painful to their aging joints. While some dogs can use doggie steps to help, some need the more gentle incline of a ramp. When evaluating potential ramps for your dog, make sure that it has a durable non-slip surface, and ideally has adjustable height so it can be used in multiple locations. This PawRamp is one that is both safe for your pet, and affordable for you. It is also lightweight and portable, so the next time you take your dog in the car, take this ramp with you and give your pet the security of being able to safely get into and out of your vehicle without the stress.
4. Dog Booties
Slippery surfaces can be particularly problematic for senior dogs. As they age, dogs' ability to get a grip on smooth surfaces diminishes; from hardwood floors to sidewalks, sometimes they just need a little help. Originally designed to protect a dog's foot pads from the heat or cold, Pawz rubber boots  can be an ideal solution. Waterproof and comfortable, these dog boots can be slipped on easily, rinse off easily, and are so affordable you can toss them if they get worn. Make sure you evaluate your home's flooring if your dog spends time indoors, and help them navigate safely by securing area rugs with non-slip rug pads and remove clutter from their typical walking pathways. 
5. Mental Stimulation
Your senior dog may not have the high energy they used to, but their brain still needs stimulation. Toys, puzzles, and mental stimulation activities are vital to your dog's continuing quality of life. Dogs can be very individual in what sparks their interest, so you may need to try different options before you land on a few things that keep your dog's attention. One great option is the KONG® Senior developed specifically with senior dogs in mind. It can be stuffed with your dog's favorite food, peanut butter, or even moistened food frozen inside the ball to make the adventure last longer. The KONG® Senior is specially designed to be easier on an older dog's teeth and gums while providing them a fun toy that is also mentally stimulating.
These are just five of so very many health products available to help you provide your senior dog with the best life possible. Regardless of which products you use, remember that the most essential "product" you can offer your older dog is your love and attention. Your pet will always respond most to knowing they are loved, appreciated and cared for - and they will repay you with their whole heart. From going on walks to snuggling on the couch to having those unique conversations that only the two of you can understand, you will continue to build wonderful memories together and help give your beloved pet the best life possible.
---